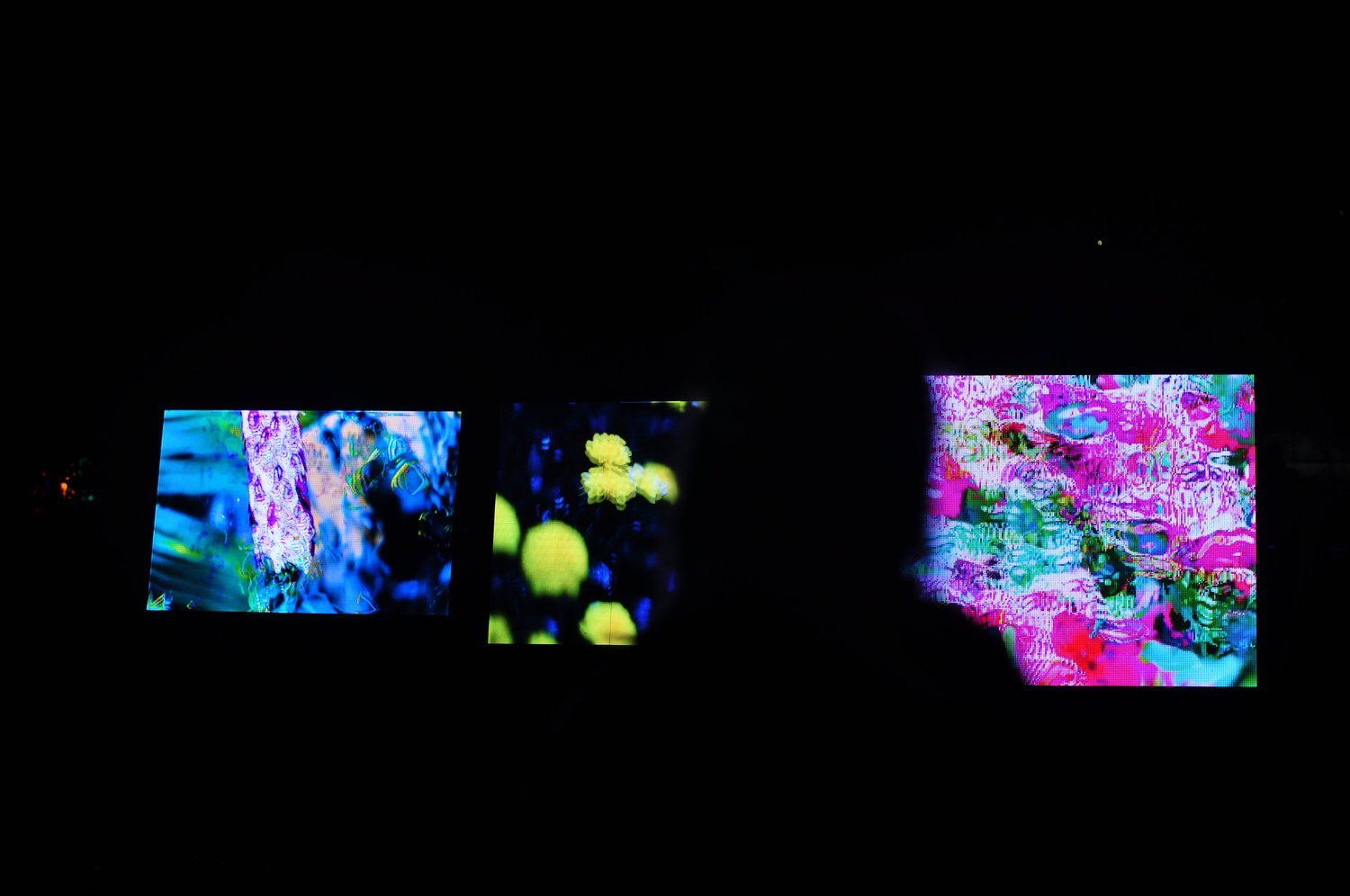 Impressions
1500mm x 1000mm 4mm pitch LED panels, custom timber easels, software
Impressions intersperses five 'canvases' on easels between the garden beds and floral artistry of the Royal Botanic Garden, Sydney as part of VIVID Sydney 2018.
Each canvas is actually a high-resolution LED panel, which shows time-lapse images of the Garden taken over the course of a day.
Glowing, moving and continuously changing, these 'paintings' are inspired by the art of the 19th century Impressionists and their focus on the accurate depiction of light and its differing qualities.
Today, capturing the passage of time, movement and light has become ubiquitous through cameras, state-of-the-art recording technology and our screen-based culture.
The beauty of this work is that it combines the intent of the great Impressionist artists with the freedoms afforded by new artistic formats. By taking the paintings off the walls of galleries Impressions allows us to look at nature in a new light.