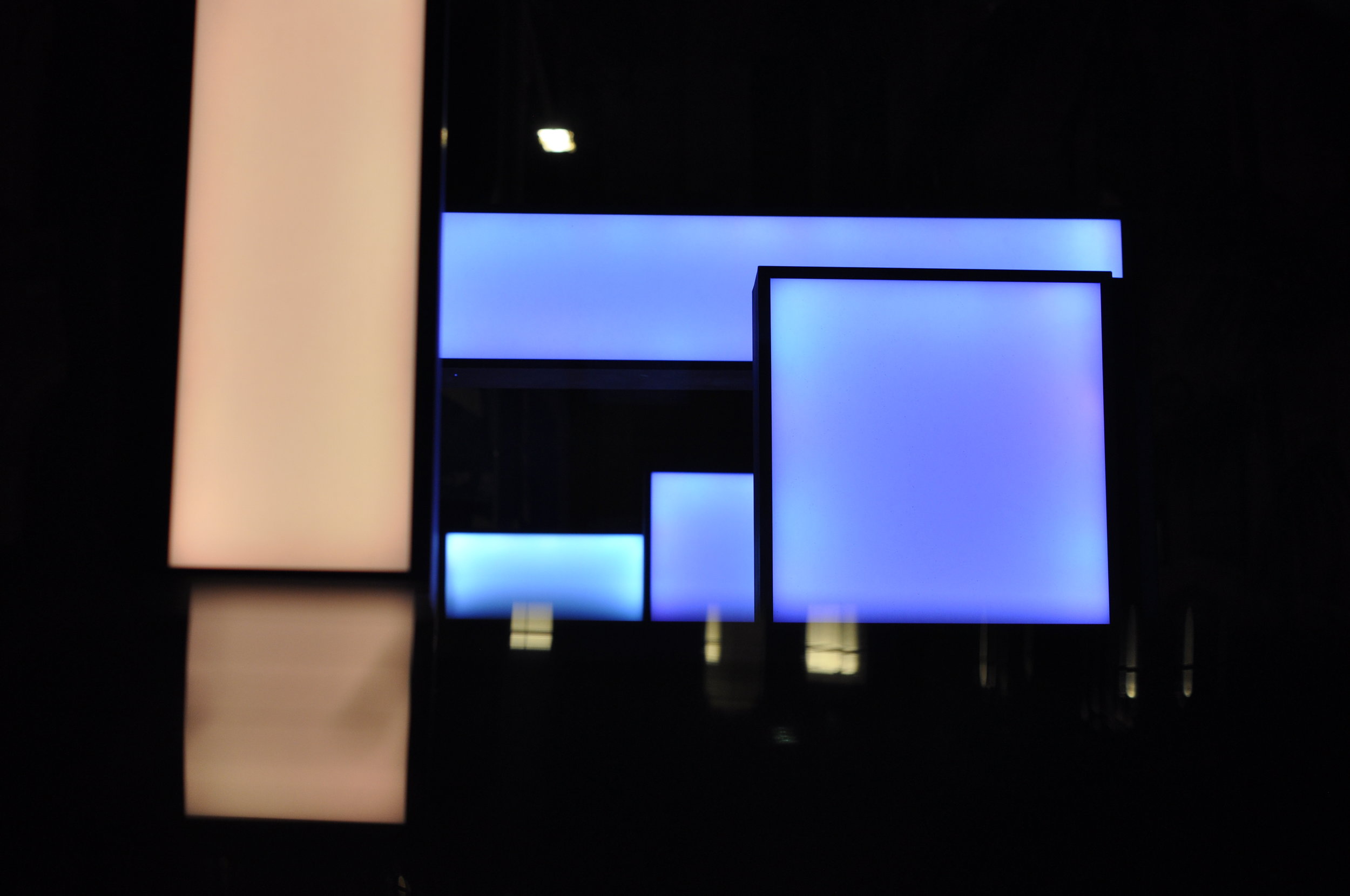 Focus
Frosted acrylic, aluminium, timber, addressable LEDs, Leap Motion, speaker, Mac Mini, software
Focus seeks to create a sensory haven in which seemingly disparate visual and sonic information is aligned to create a holistic experience.
The work consists of ten Perspex lightboxes brought to life by addressable LEDs, which can be individually set to specific colours, enabling endless colour combinations. Seemingly scattered at random, the light objects unify to form a perfect square when seen from the correct perspective.
Visitors interact with the installation through simple hand movements picked up by an infrared motion sensor, enabling them to become the conductors of an elaborate visual soundscape. Complex software generates music in real time according to the position of a participant's hand over the infrared platform. The timbre of the sound corresponds seamlessly with the hue of each lightbox.
Focus encourages each of us to see the bigger picture and move toward a holistic perceptual understanding of the world around us.